12-03-08 // New Stuff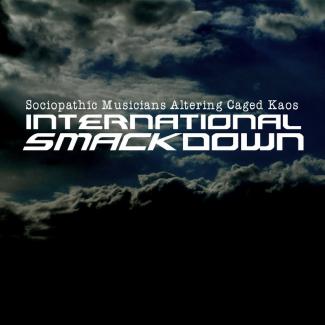 SMACK006:International Smackdown 2
Yes finally some new stuff here from the Sociapathic Musicians who are Altering Caged Kaos.
It took some time but we're back with a new International Smackdown, this time a more ambient, breakbeat, drum'n bass, industrial orientated release. -Easy listening-
Check the Releases.
But there is more...

SMACK MIX 007:The Untitled - Live at Hardcoreunited.co.uk Radio
For the SMACK Mixes this time an outraging speedcore mix.
This is a recording of a live act done by The Untitled, using Abelton Live and several midi-controllers.
Broadcasted in Infared's radioshow on Hardcoreunited.co.uk Radio on the 17th of October.
And performed by The Untitled at Northern Rebels Alliance, Iduna Drachten. 
Check the Mixes.